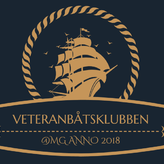 About This Club
Öppen för alla med intresse för veteranbåtar av alla dess slag! Klubbens definition av en veteranbåt är att båten ska vara minst är 30 år gammal.
---
What's new in this club

sanktanna

joined the club

Plejad

joined the club

Absolut Vilken fin skuta! Låter ju inte lite härligt det där. Och kul med ytterligare en dalmas 😎

Då platsar vår gamla Orrskär 1000 här som vi luffat runt med i 6 somrar... Hon är ett flytande projekt som uppdateras lite varje år. Nytt innertak i doghouse, septitank, nytt kök, ny värmare, badbrygga m.m. m.m. Den här sommaren 2018, sjösatte vi 3 maj i Västerås och vi har luffat runt både i Mälaren och Skärgården, det blev 58 nätter ombord och nu ligger hon hemma i Runn igen som är vår hemmasjö.

Simmalungt

joined the club

Får väl ta och dela med mig av min skönhet 😊 Hon är en Selco 18 Cabin med lite modifieringar så hon mer liknar en HT. Osäker på årsmodellen, men bör vara slutet -60 början -70. Är min första båt och har ägt henne sedan början av juni. Måste säga att jag är riktigt nöjd. Mest använder jag henne för dagsturer och stillsamt fiske, så överlag är det en perfekt båt för mig och mina grabbar. En trygg och lagomt stor båt med, för mig, ett mycket nostalgiskt skimmer Hon är utrustad med en AQ110 med 100-drev. Hon maxar runt 25 knop men går som bäst i ca 20. Ordentligt renoverad av föregående ägare, så utöver att jag dragit lite el och fixat med utrustning kan jag mest ägna mig åt att njuta 😇

Mycket bra fråga! Jag öppnade en tråd för just det ämnet. Men "klubbens" definition av en veteranbåt är att den ska vara minst 30 år gammal.

Mig veterligen finns ingen officiell definition av vad som är en veteranbåt. Däremot finns det flera "inofficiella" definitioner. Den definition jag oftast hört är 30 år. Andra anser 40 eller 50 år. I Finland ska den vara producerad före 1950 för att kunna registreras som veteranbåt. De lite mer "extrema" anser därtill ofta att båtens eventuella renoveringar ska ha skett så det ser tidsenligt ut eller kanske t.o.m. enligt tidsenliga metoder/material. Kortfattat att den ska upplevas att vara "original". För de riktigt "anala" är det enbart träbåtar och möjligen ångbåtar som kan anses vara veteranbåtar. Hur anser du att en veteranbåt bör definieras?

Vad är definitionen på en veteranbåt? 20 år? 40 år? 80 år?

Eld-

joined the club

Berätta om din veteranbåt!