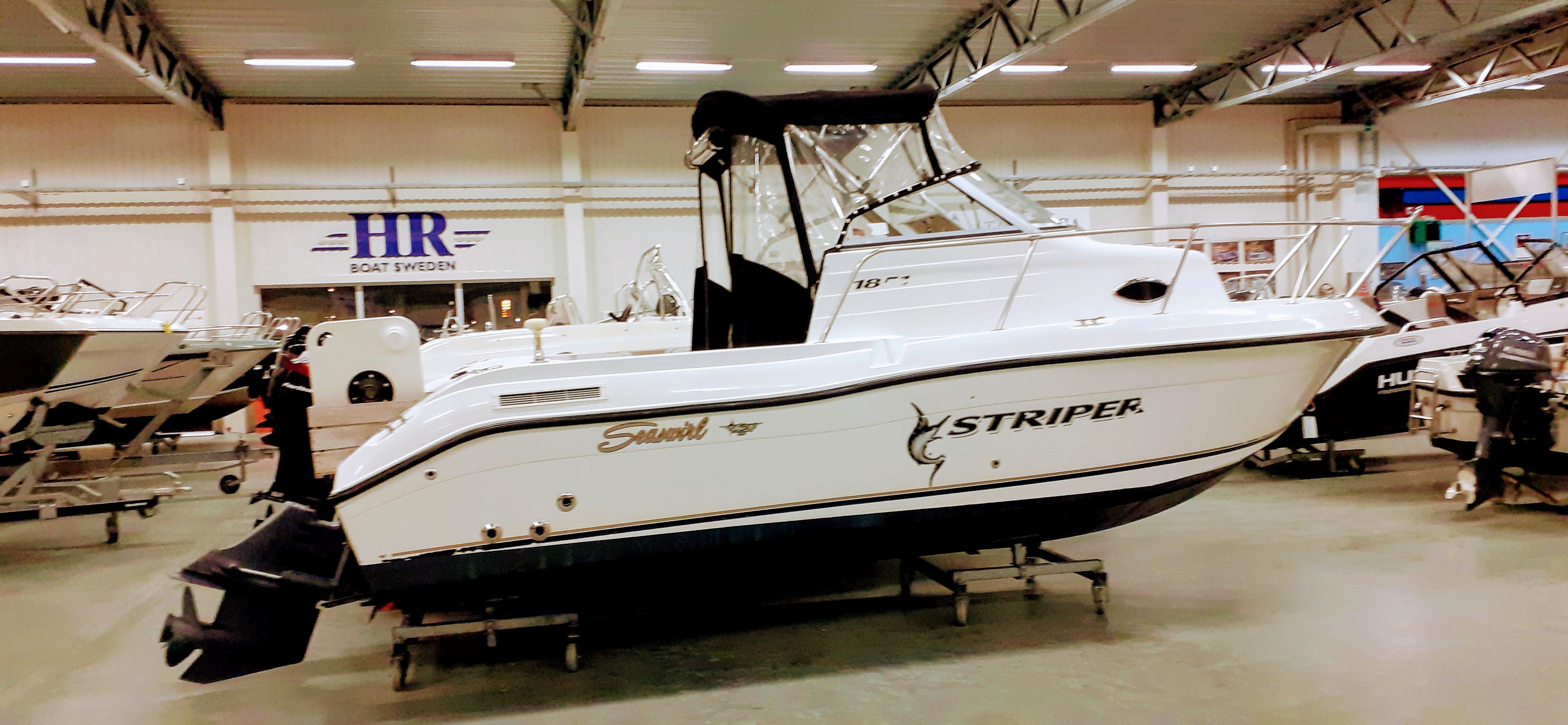 Content Count

110

Joined

Last visited
Community Reputation
24
Expert
Recent Profile Visitors
The recent visitors block is disabled and is not being shown to other users.
På Blocket finns det några annonser om lediga båtplatser på västkusten. Kan vara värt att kolla upp.

Ja & det blir inte billigt att åtgärda. Men som jag nämnt förut, risken att en kamrem brister är större än om en kamkedja gör detta.

Jag fick en Honda 50hk-01 där kamremmen gått av & orsakat att kolvarna skadat ventilerna & sig själva.

Man kan ju våtslipa med Mirka's Abralon 4000. Mycket försiktig avverkning & ett superblankt resultat. Det gjorde jag istället för att rubba.

Vet inte varifrån du fått att jag sagt detta, men du kan fundera på varför man byter remmar men inte kedjor med jämna serviceintervaller. Detta säger väl allt.

Är du säker på att försäkringsbolaget är medvetet om att motoreffekten till en Buster XL är max 115hk?

Det verkar som att topplocks- limppackningen har gjort sitt. Jag skulle börja med att byta filter, olja & packningarna till limpan & topplocket. Var noga med att putsa rent anläggningsytorna för packningarna, använd slipduk 800. Om detta funkar så blir det billigare än en renovering. Kolla också planheten på topplocket i tvärs-& längsled noga med en stållinjal & ficklampa efter att det är renputsat.

Jag läste vad Kustbevakningen skriver om sjöfylleri & tycker att man har lagstadgat på väldigt konstiga grunder. Man kan ju ha upp till 0,999 promille & klara sig från sjöfylleri med förlorat körkort som följd. Gränsen gå vid 0,2 promille, över detta sjöonykterhet. Min åsikt är att en enhetlig gräns skall gälla för alla båtar stor som liten oavsett hur fort dom går. 0,2 promille klarar man med en öl på 2,8% om man vil ha detta till maten, vill man ha starkare kan man väl låta någon annan köra. Hur svårt skall det vara? Lagen skall också vara konsekvent oavsett vilket fordon man skall köra. Vi klarar ju av detta när det gäller bilkörning, då borde det inte vara svårare med båtkörning.

Fattar inte att en tråd om nykterhet på sjön kan få hela 56 sidor. Det kan väl inte vara fel att lagen är konsekvent för allt framförande av alla fordon. Det är ju på inget sätt förbjudet att dricka alkohol på sjön, förbudet gäller framförande av båt om man druckit.

Prova att kombinera värme (värmepistol) av huset, kyla (kylspray) av bulten & knacka hårt med hammare/dorn ed. i Insexbultens skalle, Man kan ju samtidigr smörja med Biltemas rostlösningsspray med kyleffekt.

Vilket vansinne, dom förnekar sig aldrig. En kamera ute i vattnet flera distans från land låter ju inte klokt. Det måste vara ett aprilskämt.

Snyggt jobbat👍, ser bra ut.

Nej, tror inte att dom reflekterat över detta,. Däremot är dom väl medvetna om 4-taktarnas stöldbegärlighet & det syns på premien.

Lami 4300R började ju tillverkas 1986 & rekommenderad motorstyrka var 20-30hk, med all säkerhet avsågs 2-taktsmotorer. Som sagts ovan kan ju en 30 hk 4-taktare bli en aning tung 6 båten få dåliga egenskaper. Rådfråga firman du köper motorn av, dom borde veta. Men det är klart att om man inte lastar båten full så kan det fungera.

Man kan ju fråga sig varför man skall köra in en motor. Hur gör blåljuspersonalen med sina fordon? Kan inte tänka mig att en ambulans håller igen med en dödssjuk patient på båren. När jag jobbade på VOLVO's motorlabb så var åsikten den att ju tuffare man körde in en motor ju lättare rullade den sedan. Man menade att bilen blev piggare & billigare i drift. Nu är ju det här många år sedan men dagens motorer har ju också blivit ännu bättre. Tillverkaren måste väl på något sätt gardera sig mot att köparna inte skall pina skiten ur & misshandla sina nya nya motorer. Med dom tillverkningstoleranser som tillämpas kan ju ett & annat exemplar bli känsligare & haverera. Handbokens instruktioner om inkörning är nog för att minimera ev. reklamationer. Med det vill jag inte säga att det är fel att vara varsam under "inkörningsperioden" även om man avviker från vad instruktionsboken säger. Jag kan tillägga att jag har haft ett antal nya båt- & bilmotorer & levt efter denna devisen & jag har aldrig råkat ut för något.