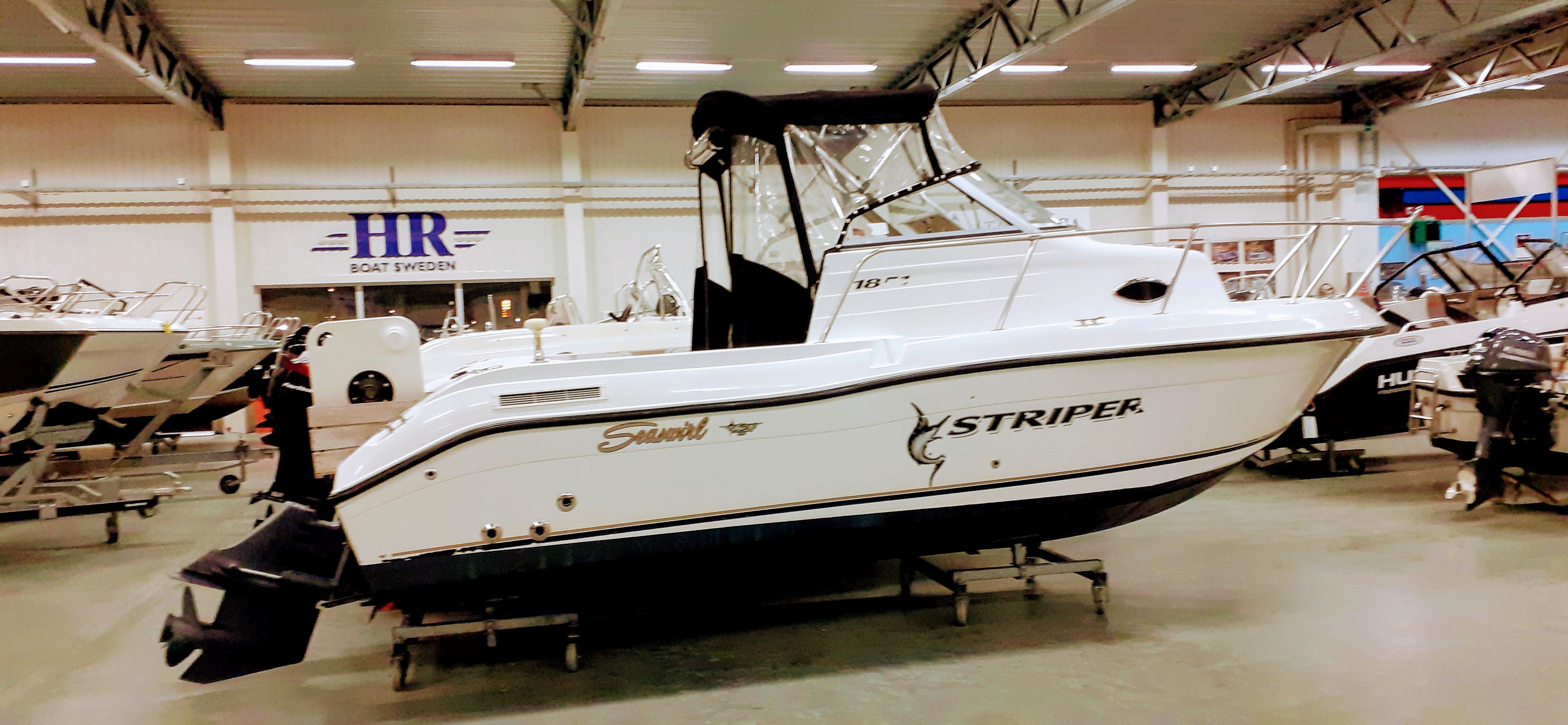 Content Count

123

Joined

Last visited
Community Reputation
25
Expert
Recent Profile Visitors
The recent visitors block is disabled and is not being shown to other users.
Motorn i min båt är en Volvo Penta 3,0 & förgasarbestyckad, årsmodell 2005. Min fråga är om någon med säkerhet vet om den klarar E10-bensinen utan att ta skada?

Försök att blåsa med tryckluft i slangen för skvallerstrålen, så gjorde jag när detta problem uppstod på min dåvarande Honda 50hk & det hjälpte. Troligtvis låg det en flaga ed. någonstans i kylsystemet som inte påverkades förrän vid högre fart.

1. Fråga en återförsäljare var chassienumret skall vara placerat. 2. Finns annars på nummerplåten. 3. Knacka in det på ramen framme vid kulkopplingen. 4. Registreringsbesiktiga (vilket är ett krav).

Kolla denna länk. TERHI 420 R - Fakta, bilder, prisstatistik, annonser, mm (sokbat.se)

Allt hänger väl på priset. En Penta 3,0 eller Mercruiser 3,0 är så gott som samma motor. Det har funnits några stycken på blocket.

Jag använder detta med strips på mitt ankarspel (om man nu kan kalla det så, det är ett Lewmar CR400. Jag har det i aktern om jag vill lägga till vid någon ö någon timma.

En inåtgående lucka på ett båtdäck? Är det inte att tigga om framtida läckage? Finns det inte portlights som passar?

Japp, jag använder buntband av minsta storlek, En billig lösning är det också, en 50-öring på sin höjd & den är enklare att använda än alla andra mojänger som saluförs till betydligt högre pris

Jag har fäst ankarlinan med et schackel i det nedre hålet & ett tunt buntband om linan & det övre hålet. Har behövt prova denna lösning en gång & det fungerade utmärkt.

Det finns massor av filmsnuttar om hur man gör detta på YOUTUBE. Skriv in "byta impeller mercury 50 efi" som söktext.

Jag har lagat en liknande reva i en av mina båtdynor & fått det så gott som osynligt. Jag kollade på YOUTUBE hur man gjorde. Köpte DIY Leather & Vinyl repair kit på nätet & lagade revan. Kontaktade sedan Laderexperten.se (0727-160 900 (vard. 09.00-12.00)) frågade om råd & köpte färgkit av honom.

Har trailern flyttbar axel? Om den har det så är det enklast att flytta fram den mot draget.

Hej Här köpte jag ny dynsats till min dåvarande båt RYDS 485Fc förra året. Dom har en del på lager & det dom inte har syr dom upp. AB Bröderna Augustssons möbler i Ryd (augustssonsmobler.se)

På Blocket finns det några annonser om lediga båtplatser på västkusten. Kan vara värt att kolla upp.

Ja & det blir inte billigt att åtgärda. Men som jag nämnt förut, risken att en kamrem brister är större än om en kamkedja gör detta.