You need to be logged in to see additionnal information and be able to contact the advertiser!
Lediga båtplatser för sommaren 2023
Lediga båtplatser för sommaren 2023
---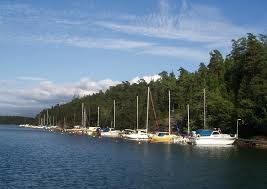 Advertiser

Type of Advert

Hyres/Uthyres

Item Condition

Used

Time Left

11 months and 6 days -

Quantity 1
Description
Ljushagens Båtsällskap är en billig båtklubb, och en snällklubb. Vi har låga omkostnader och därmed låga priser. Men ett fantastiskt läge!
Kolla här: https://goo.gl/maps/Wjdip2tX2JN85DYMA
Har du en båt smalare än 3 meter har vi fortfarande några platser lediga. Inträdesavgiften är låga 3000 kr, medlemskap 500 kr/år och brygghyra 700 kr/bryggmeter. Det innebär att en 3-metersplats kostar 2100 kr + 500 kr i medlemsavgift, per år (totalt första året 5600 kr).
Dalarö, Ornö, Utö och hela södra skärgården väntar dig inom några minuter, kan det bli bättre? Välkomna att ansöka via https://www.ljushagen.se/ så kontaktar vi er inom kort.
Haninge, Haninge - Sweden
---
---
Other adverts from övrigt
---